The third book in the Hit Man Series, Hollywood Jesus is almost here.
The editorial pipeline is full and humming with hardboiled activity.
Hearing happy things from beta readers. (Much thanks to the Steel Falcon Beta Read Team!) Aiming for launch October 1 for Hollywood Jesus, Rise of the Divine Assassin. It's fun, funny, violent, poignant and violently funny. (I'd planned on calling it Deader Than Jesus. Then I decided to hurry up with the rebrand of the series.) Here's what the cover will look like.
Cover blurb supplied by Hit Man fan and horror multitalented author Armand Rosamilia.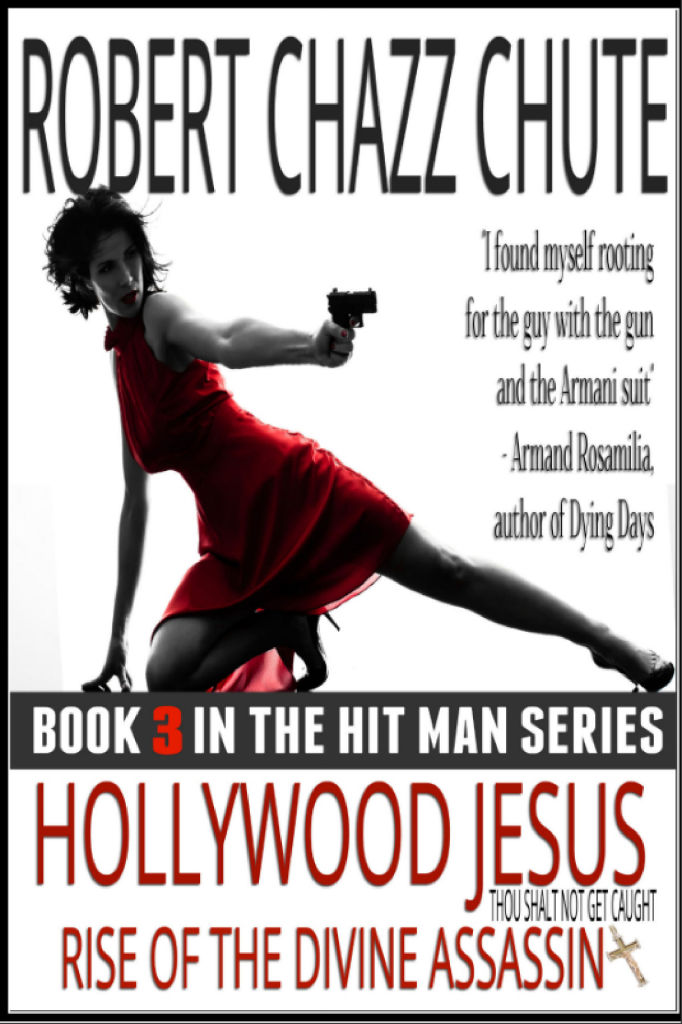 Find Jesus on Amazon October 1, 2014.