I replaced my old covers with these new ones from my graphic designer!
In Hollywood Jesus, luckless Cuban hit man Jesus Diaz is out to take down a sex slave ring. This time, his opponent beats Jesus at the divine assassin's games at every turn. Expect twists, jokes, big surprises and instructions on how to do some things you really shouldn't.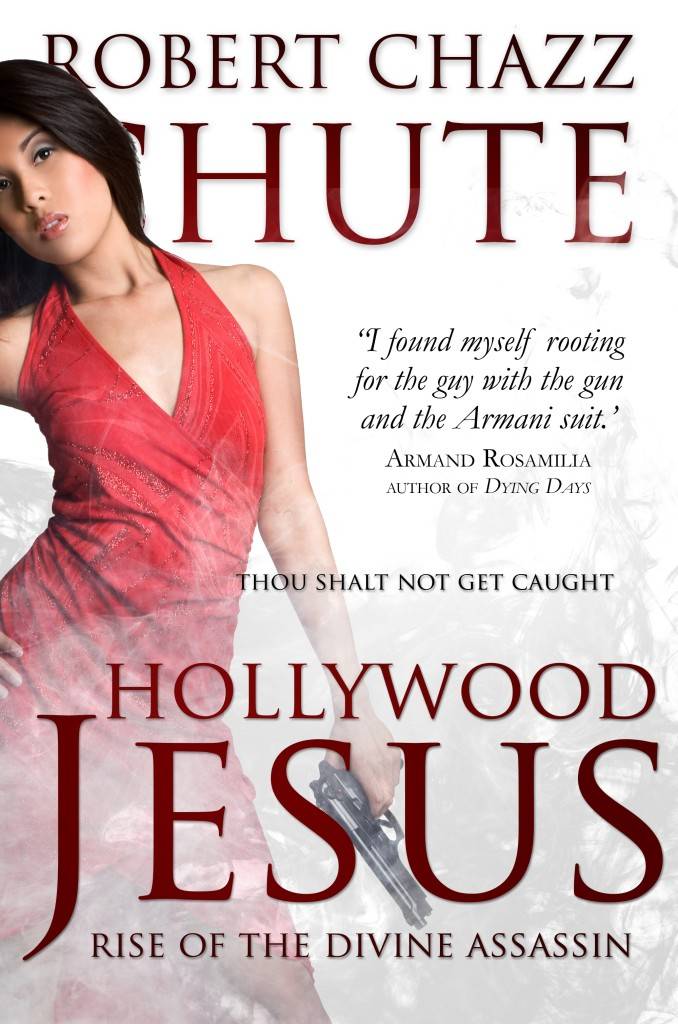 I love Kit Foster's covers from KitFosterDesign.com.
The Omnibus (below) is your best deal:
3 novels in one ebook!
The story arc that runs through Bigger Than Jesus, Higher Than Jesus and Hollywood Jesus tells the origin story of the funniest hit man ever. As he tries to escape the thug life, you'll hate to love him, but you will love him.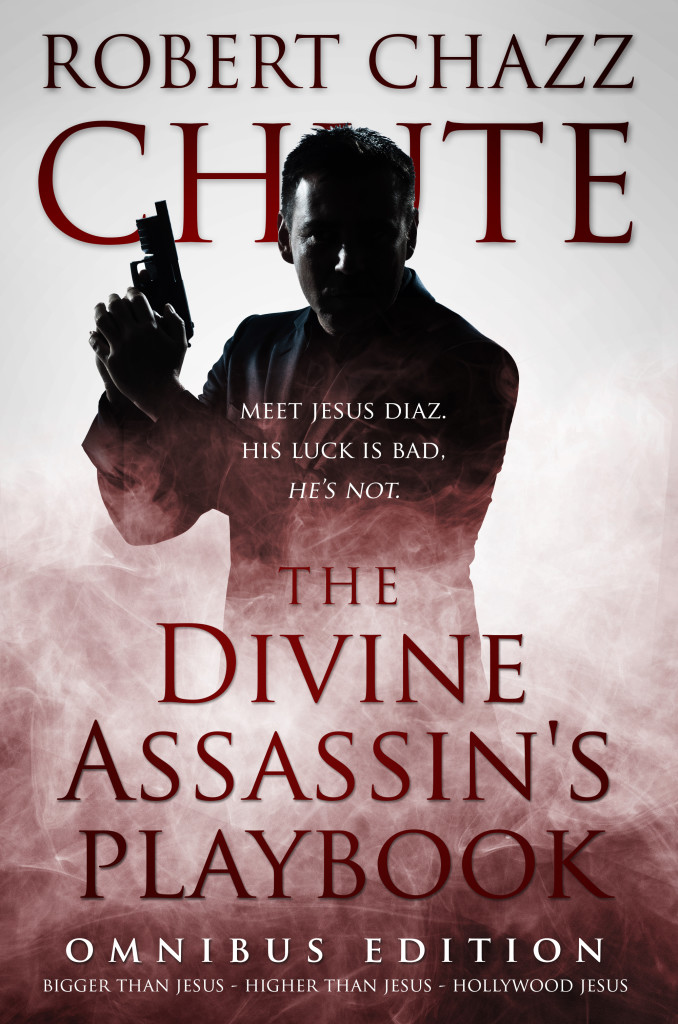 Jokes, pop culture references, nefarious instructions on how to deal with your enemies.