Holly and I are finishing the manuscript for the next book in the Ghosts & Demons Series. It's called The End of the World As I Know it and should be released in April.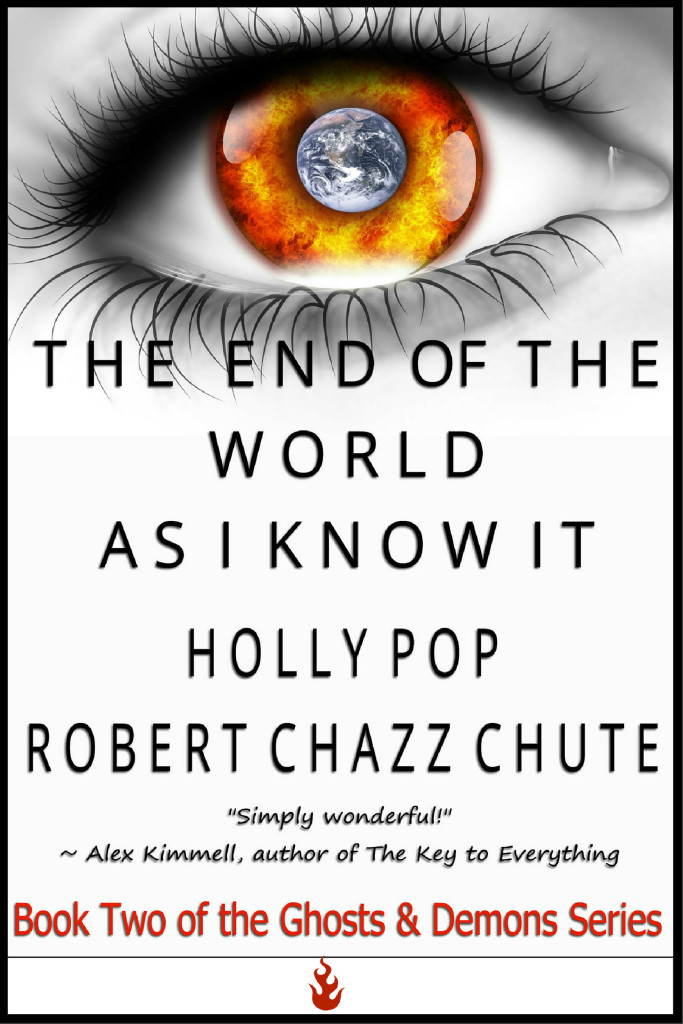 This is a draft cover with a quote from Alex Kimmell, author of The Key to Everything. He was talking about the first book in the series, The Haunting Lessons. I'm hoping he'll like this one, too. Well. I hope everyone likes it. (Please leave a review. We always need more reviews!)
This fun, dark fantasy series tracks Tamara Smythe, a young woman from Iowa who can see ghosts and demons. She joins a secret society dedicated to defending the human race from demons from another dimension. As Tam's journey evolves, she shares lessons she's learned about how to combat evil and survive Armageddon. It's fun, packed with action, jokes and pop culture references (like Buffy the Vampire Slayer, for instance!)
Are you a book blogger, reviewer or typo spotter? If you'd like an advanced reading copy for beta reading or for early reviews, please email us at expartepress [AT] gmail [DOT] com. Cheers!