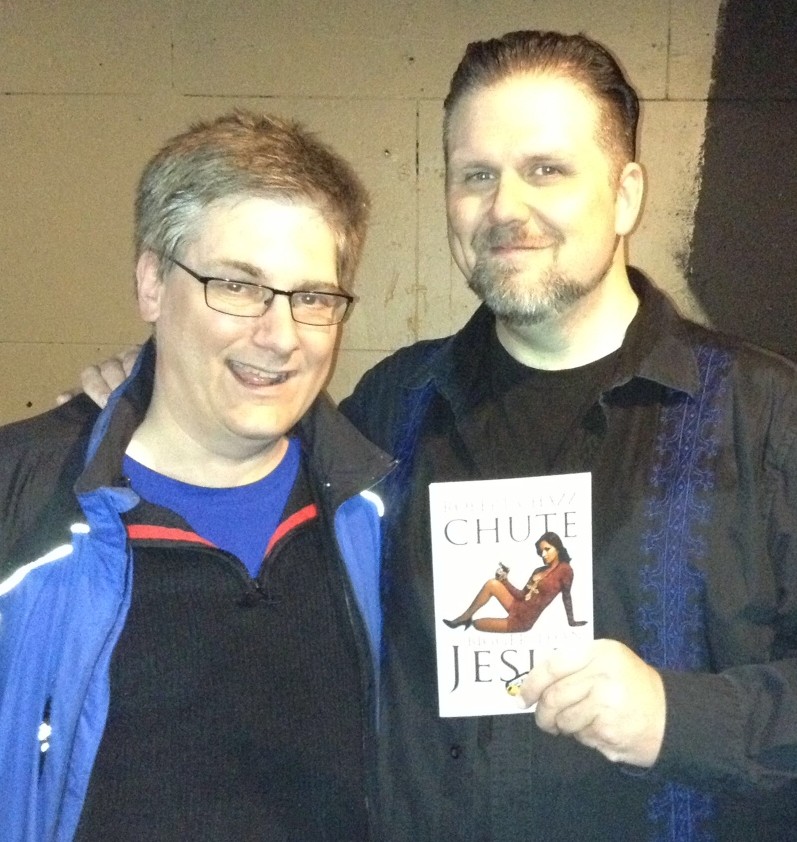 I put a couple of fun hat tips to comedian Mike Schmidt in Higher Than Jesus and sent him a copy. Then he made fun of me on his podcast for not sending him the first in the series Bigger Than Jesus, too (and generously plugged both books, website and my podcast). Last night, he finally got his copy of Bigger Than Jesus. Sadly, I couldn't stay to hang out after the show for long, but next time, for sure!
It was a great evening and a very happy mother's day present for She Who Must Be Obeyed. Despite appearances, I am not drunk. Just very happy to finally meet Mike in person.
Get great storytelling and a lot of laughs arrived at through genius free association  interspersed with rock and roll lyrics from Mike's podcast at MikeSchmidtComedy.com.